Postcard
Gan Israel is a place where kids' dreams come true.
A place where Roslyn's finest coaches and instructors make their summer home, working with your children to learn new skills and develop their self-esteem.
Chabad Updates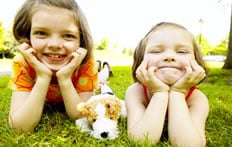 Our Staff
Camp Gan Israel's success lies with our devoted and caring staff, carefully selected for their dedication, sensitivity, and understanding of children's needs.
Staff/Camper Ratio
Our low staff/camper ratio guarantees each camper every physical, emotional, and spiritual need.
Latest News
 Registration 2023 is Open! Click here to register your child!
Read more »
We are excited to announce that camp registration for summer 2022 is NOW OPEN!!  Take advantage of the EXTRA EARLY-BIRD DISCOUNT by signing up before Feb 28 2022!  Click here for the Registration Page.  Looking forward to...
Read more »
We are excited to announce that registration for summer 2021 is open! Click here for the registration...
Read more »