Program Registration
Thank you for joining us for Summer 2022!
We look forward to seeing you again soon!
Postcard
Gan Israel is a place where kids' dreams come true.
A place where Roslyn's finest coaches and instructors make their summer home, working with your children to learn new skills and develop their self-esteem.
Chabad Updates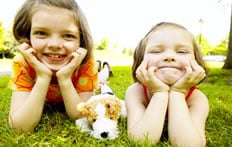 Our Staff
Camp Gan Israel's success lies with our devoted and caring staff, carefully selected for their dedication, sensitivity, and understanding of children's needs.
Staff/Camper Ratio
Our low staff/camper ratio guarantees each camper every physical, emotional, and spiritual need.
Latest News
We are excited to announce that camp registration for summer 2022 is NOW OPEN!!  Take advantage of the EXTRA EARLY-BIRD DISCOUNT by signing up before Feb 28 2022!  Click here for the Registration Page.  Looking forward to...
Read more »
We are excited to announce that registration for summer 2021 is open! Click here for the registration...
Read more »
Summer Camp 2021 will be opening, G-d willing! Details are being finalized and registration will be opening shortly....
Read more »